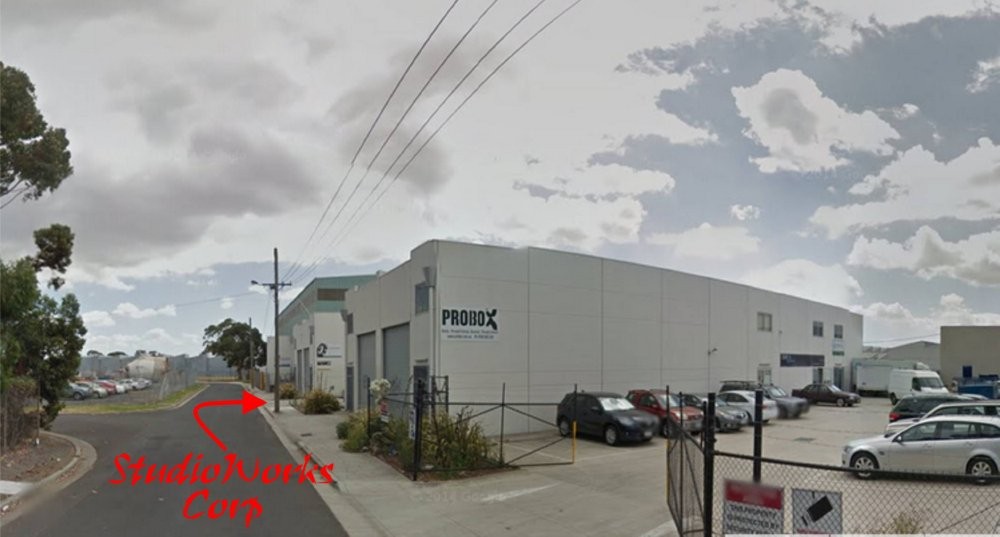 StudioWorks Corp
Unit 6 / 1 Hillary St

Victoria

3019

Braybrook



Phone: (03) 9352 6209
Fax: (03) 9687 2764
Email: info@studioworks.com.au

To get to our shop, once you entered Hillary St, go to the second entrance on the right after the large car park.
Then go to the end of the alley.

Do not enter in the large Car Park.
Monday: 9:30AM -5:30PM
Tuesday: 9:30AM -5:30PM
Wednesday: 9:30AM -5:30PM
Thursday: 9:30AM -5:30PM
Friday: 9:30AM -5:30PM
Saturday: Pease call 0400 700193
Sunday: Pease call 0400 700193